Archive for Latest Works
Currently, Douglas is working on residential murals around Austin, TX. There are some plans in the mix and he might be hanging around for a performance in SXSW and other events. Hire him while you can for your corporate event, a 3D drawing, or a trompe l'oeil mural.
This snowboarding chalk art piece was part of the entertainment at the Young Presidents Organization gathering at the Colorado Convention Center on February 25, 2011. It covers an area of about 400 sq. ft. Viewers were able to stand on the real snowboard and get their photo taken. Special thanks to Starkey Productions.
These photos are provided free of charge as a service from Rouse66. Simply right-click the image and save it to your computer. If you are feeling generous and choose to make a contribution please click on the button below.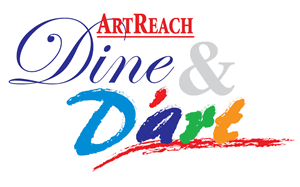 Prepare yourself for the fastest artwork on two feet as participants dart for their art at the Third Annual ArtReach Dine & D'art. Painting, furniture, photography, jewelry, sculpture, and pottery will be on display to temp and tease attendees in hopes of being selected. Fine dining and music set the stage as participants dressed in ball gowns, tuxedos and tennis shoes are posed and ready to claim their favorite work of art. A drawing will determine the order that participants will D'art for their art of choice, valued at a minimum of $400. The mission of ArtReach is to "Change lives throught the arts" by providing access to arts and cultural experiences for underserved and at-risk people of all ages. Funds from Dine & D'art support the Community Tickets, Arts Express, and Camp ArtReach programs giving 60,000 clients annually the opportunity to attend some of the most enriching experiences of their lives.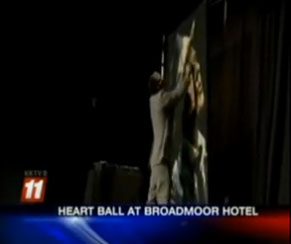 Quoted as being "the most versatile artist in Colorado" Rouse continues to reinvent himself for new occasions. This year, on February 12th, at the Broadmoor, he was the featured artist of the 2011 American Heart Association's Heart Ball, astonishing the public with his live speed painting. Speed painting is done on a large canvas, with fingers, and usually completed in minutes.
Happy Valentine's to My Love from Douglas Rouse on Vimeo.